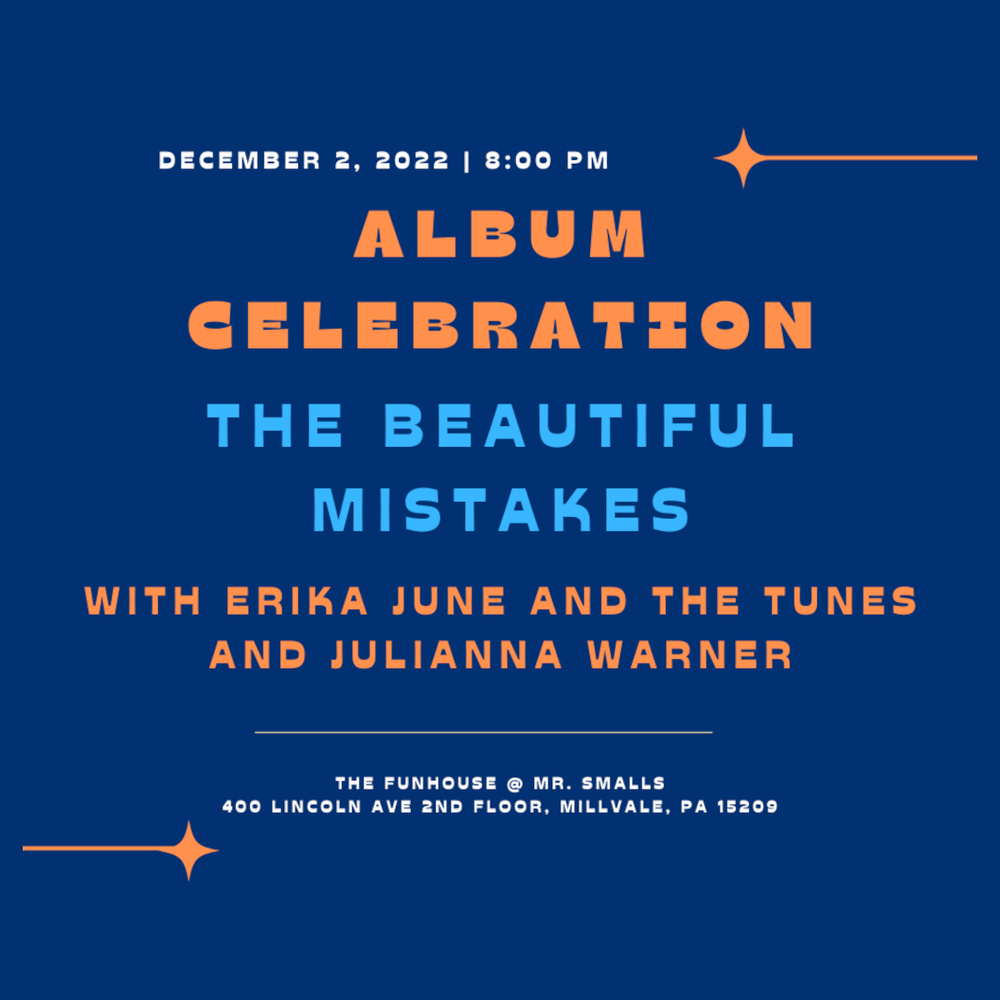 Beautiful Mistakes celebrate the release of their second album, Burn it Down at the Funhouse at Mr. Small's
December 2, 2022
The Beautiful Mistakes are incredibly proud and excited to celebrate the release of their second album, Burn it Down. Created during the global pandemic, the Beautiful Mistakes had to get creative in how they worked together through a time of stress and uncertainty. Despite the extra challenges they faced, they were determined not to let circumstances stall their progress as a band or to let it stop their creativity.
LISTEN TO Burn it Down HERE.
"The experience of creating the second album was more collaborative as each member of the band really came into their own." shares Jimmy Marino, lead vocalist, writer and guitar player.  "Because we were more comfortable with each other, we were able to be a little more daring and adventurous and we were not afraid to get out of our depth."
The title track, "Burn it Down" signals the band's willingness to take on the complex emotions surrounding the social unrest of 2020. Jimmy Marino's songwriting combined with powerful vocals from collaborator Maevon Gumble, and a bit a fire from Pittsburgh's Muse String Quartet, which takes the band's music to another level.
LISTEN TO THE SINGLE  "Burn it Down" HERE.
The rest of the album is filled with great riffs, catchy hooks, memorable lyrics, and a music style that's hard to fit into any one genre. The single, and album, show creativity and how much they love making music together.
Joining the Beautiful Mistakes in this album celebration are fellow local musicians and friends Erika June & the Tunes and Julianna Warner. Erika June & the Tunes are alt-pop rock with punch and passion, "reminiscent of the 90's in the very best way". Julianna's atmospheric story based song lyrics are joined by her acoustic guitar and banjo